Buda, XI. Gellért-hegy, newly built 93 m² for sale apartman
---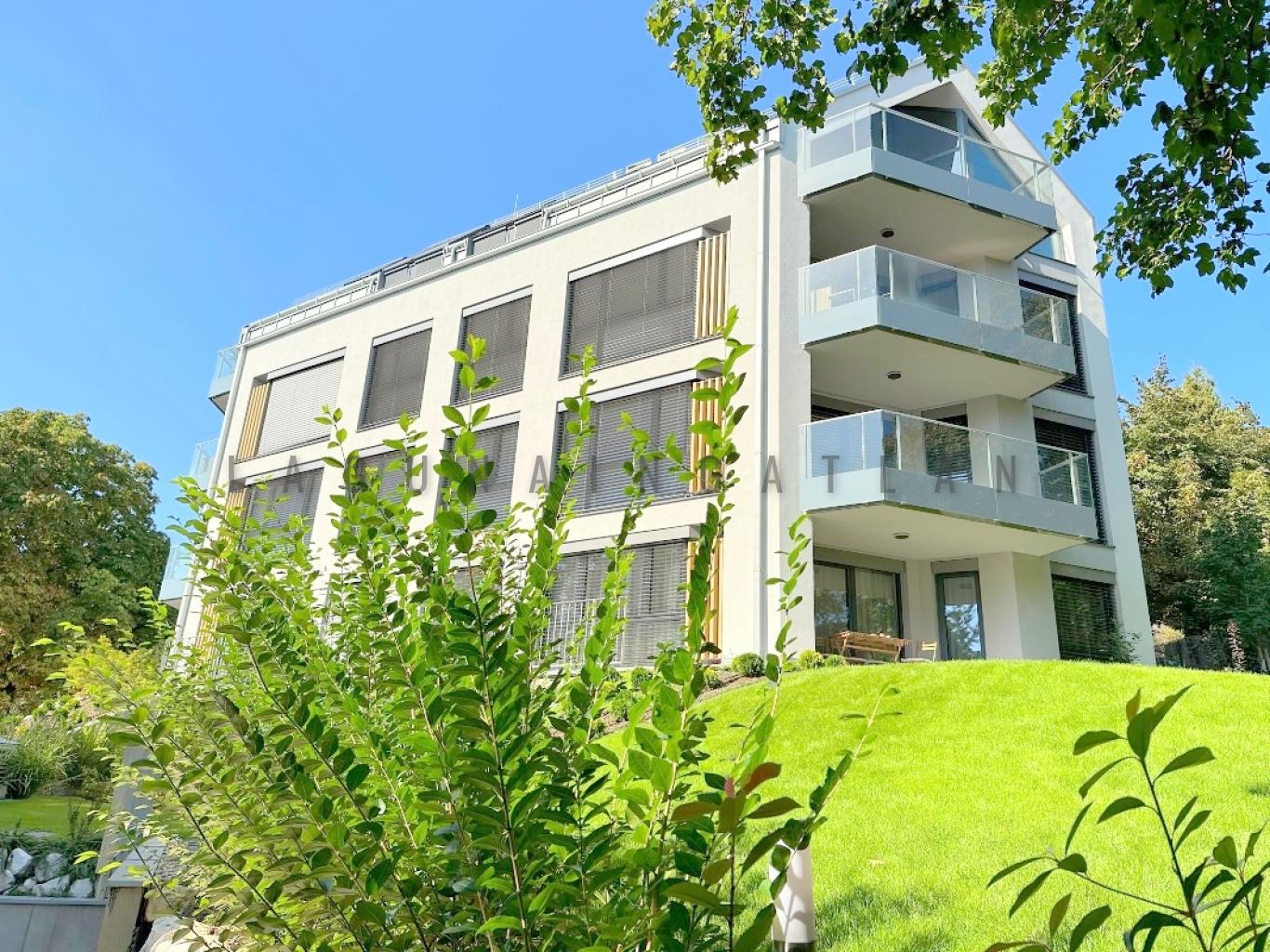 Details
Estate number:
6867
Settlement:
Budapest
Area:
XI. Gellért-hegy
---
Type:
for sale
Property type:
apartman
Subtype:
brand new
Gross living space:
93 m²
No. of living rooms:
1
No. of bedrooms:
2
---
Year built:
2021
Outer condition:
Vadonatúj
Interiror condition:
Vadonatúj
Balcony size:
10.0 m²
View:
Garden:
park
Heating:
hőszivattyús hűtés-fűtés
Hot water:
Ház-közp./egyedi m.
No. of bathrooms / WC:
1 / 2
No. of floors:
1 sz
Parking:
garázs vásárolható
Floor:
I em.
Description
Buda XI. ker. Gellérthegyen, új építésű, 93nm-es, 3 szobás, teraszos lakás eladó.
Az eladó lakás a XI. Gellérthegy délnyugati lejtőjén, csendes kis utcájában egy, vadonat új, 8 lakásos, liftes társasházban található. A lakás első emeleti, nettó 88nm-es, 10nm-es terasz, tágas nappalival, beépített-, gépesített konyhával, 2 hálószobával rendelkezik.
A lakások műszaki alapfelszereltsége hőszivattyús, padlófűtés és mennyezet hűtés, szellőzés, háromrétegű üvegezés, elektromos redőnyök, riasztó.
A beruházó cég igény szerint biztosít: központi gondnoki szolgáltatás, épülettakarítás, karbantartás, kertgondozás, biztonsági távfelügyelet, liftmentési ügyelet, távirányítós beléptető-rendszer.
Az épületben szintenként 2 lakás található. A pinceszinten tároló helyiségek, zárt teremgarázs és biciklitároló található.
Lakás ára: 294M Ft
Garázs: 1 férőhely: 12.57M Ft
Kerti beálló: 6.22M Ft
Tároló: 13,3M Ft-tól, 7-10nm-esek.
Közös költség: 100 EUR/hó.
További eladó lakások az épületben:
fsz: 123nm-es 5 szobás: 394M Ft
In the XI. district of Buda, on Gellért-hegy, in a newly built condominium there is a 93 sqm, 3-room apartment for sale.
The apartment for sale is located in the XI. district, on the south-western slope of Gellért-hegy, in a quiet, little street, in a brand new, 8-apartment condominium with an elevator, which is still under construction.
The apartment is on the 1st floor, net 88 sqm, with a 10 sqm terrace, a spacious living room, 2 bedrooms.
The basic technical equipment of the flats is heat pump and floor heating and ceiling cooling, ventilation, 3 layers of glazing, electric shutters and alarm.
Turnkey price: 294 million HUF
Common cost: 100EUR/month
The investment company provides the following services on request:
central caretaker service, building cleaning, maintenance, garden care, remote security monitoring, elevator rescue service. remote control access system.
There are 2 flats per floor in the building, there are storage rooms on the basement level with a closed garage and a bicycle storage room.
Garage: 1 parking place for 12,57 million HUF
Garden parking place: 6,22M Ft
Storage: 13,3 million HUF - they are 7-10 sqm big
Parking space price/item: 12,570,000 HUF
Map
Show map
The building is located inside the marked area.
---
Similar estates
Realtor of the property: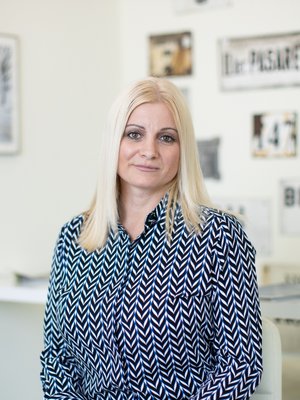 Tamás Mónika
0620-935 9911
TM@lagunaingatlan.hu
Contact
Dear visitor, this offer is no longer available. For similar offers please contact our colleague or give us your contact info and we will call you back.