Buda, II. Vérhalom, nice view 270 m² for rent apartman
---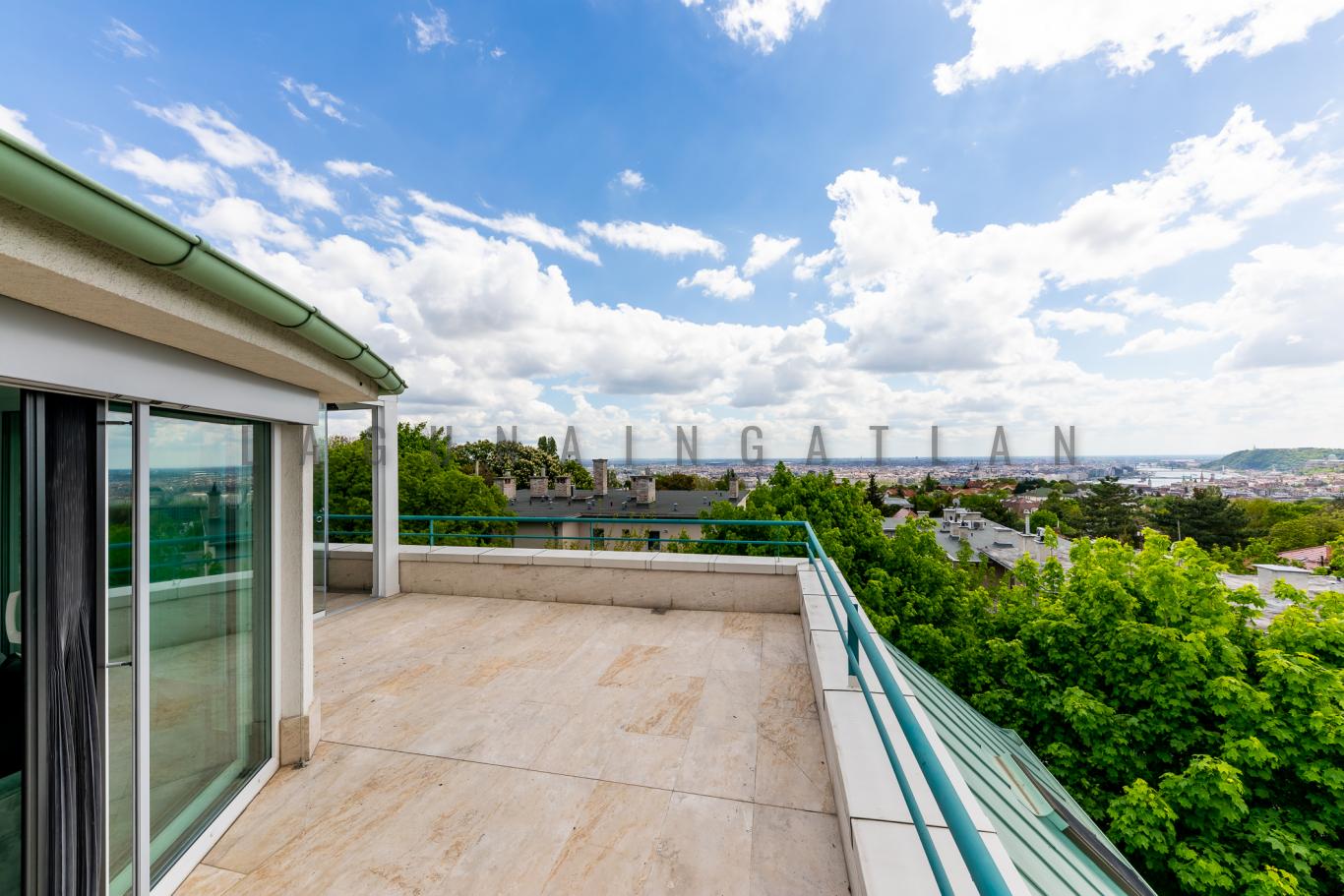 Details
Estate number:
7338
Settlement:
Budapest
Area:
II. Vérhalom
---
Type:
for rent
Property type:
apartman
Subtype:
newly
Gross living space:
270 m²
No. of living rooms:
1
No. of bedrooms:
4
---
Year built:
2000
Outer condition:
Felújított
Interiror condition:
Felújított
Balcony size:
155.0 m²
View:
city panoramic
Garden:
Parkos-Ősfás
Heating:
hőszivattyú
Hot water:
Gáz melegvíz tároló
No. of bathrooms / WC:
3 / 4
No. of floors:
2 sz
Parking:
garázs 3 autós
Floor:
III em.
Description
Buda II. Vérhalom városi panorámás (Parlament, Duna, hidak) 270 nm-es luxuslakás, 94 nm-es tetőterasszal kiadó.

A kiadó luxus lakás a Vérhalom térnél, egy 5 lakásos, liftes társasház legfelső emeletén található, nettó 215 nm-es, 155 nm-nyi terasszal, luxus igényeket kielégitően felújított, modern beépített-gépesített konyhával (Gaggenau, Mile gépekkel), 3 hálószobával, 3 fürdőszobával, dolgozó résszel, szeparált szobával. A 94 nm-es tetőteraszról lélegzetelállító városi panoráma tárul elénk, valamint a teraszon található egy fűtött télikert, panoráma szauna, zuhanyzó és egy jakuzzi is helyet kapott. A teremgarázsban 3 autónak (2 nagy+ 1 kisebb autónak) beálló és egy 10 nm-es tároló tartozik a lakáshoz.
Fűtése kombinált, új hőszivattyúval, valamint igény esetén kiegészítő gáz kazánnal történik.
A lakás teljesen magas minőségi bútorokkal berendezett és felszerelt (Fendi, Minotti, RocheBoboa, Floss, Bang and Oluffsen, B@O TV-vel, Poliform bútorok).

A lakás bérleti díja: 6500EUR/hó + rezsi.
Igény esetén 1 évnél rövidebb időre is bérelhető magasabb áron.


Location: Buda side 2. district at Vérhalom 270 sqm luxury apartment for rent with 94 sqm roof terrace and city panorama (Parliament, Danube, bridges).

The luxury apartment for rent is located at Vérhalom tér, on the top floor in a condominium of 5-apartments with an elevator. The apartment is net ​​215 square meters and 155 square meter terrace, with a modern built-in-mechanized kitchen (with Gaggenau, Mile appliances), 3 bedrooms, with 3 bathrooms, working area, separate room. The roof terrace is 94 sqm with breathtaking city panorama, and the terrace also has a heated winter garden, a panoramic sauna, a shower and a jacuzzi. The apartment has parking for 3 cars (2 large + 1 small car) and a 10 sqm storage room in the basement.
It is heated with a combined, new heat pump and, if required, with an additional gas boiler.
The apartment is fully furnished and equipped with high-quality furniture (Fendi, Minotti, RocheBoboa, Floss, Bang and Oluffsen, with B@O TV, Poliform furniture).

The rent of the apartment: 6500 EUR/month + utilities.
If required, it can be rented for a period of less than 1 year at a higher price.
Map
Show map
The building is located inside the marked area.
---
Similar estates
Realtor of the property: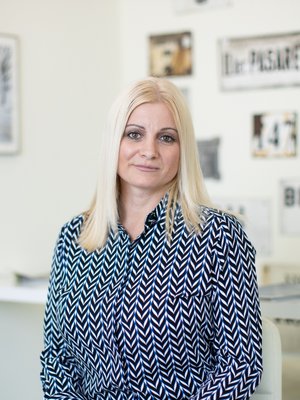 Tamás Mónika
0620-935 9911
TM@lagunaingatlan.hu
Contact
If you need more details or a recall, please fill out the following form, I will reach you as soon as possible.