Buda, II. Gugger-hegy, kertkapcsolatos 208 m² for sale apartman
---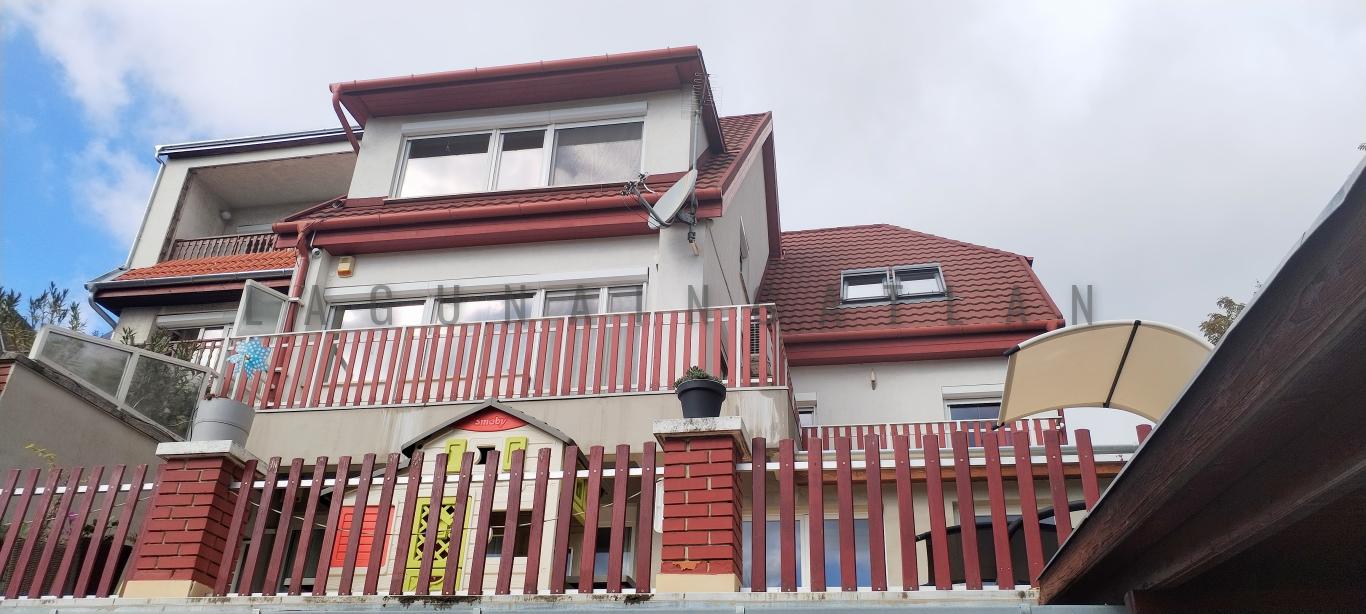 Details
Estate number:
7387
Settlement:
Budapest
Area:
II. Gugger-hegy
---
Type:
for sale
Property type:
apartman
Subtype:
brickwall material
Gross living space:
208 m²
No. of living rooms:
1
No. of bedrooms:
5
---
Year built:
1989/2012
Outer condition:
Felújított
Interiror condition:
Felújított
Balcony size:
16.0 m²
View:
zöldre néző
Garden:
park
Heating:
kombicirkó
Hot water:
Kombicirkó
No. of bathrooms / WC:
2 / 2
No. of floors:
Parking:
garázs + kocsibeálló
Floor:
I em.
Description
Buda II. Guggerhegy aljában, 208 nm-es, 6 szobás lakás eladó, saját kerttel, garázzsal, fedett kocsibeállóval.

Az eladó lakás csendes zöld környezetben, ugyanakkor kiváló tömegközlekedésnél ( 11, 111, 29-es buszok 5 perces kényelmes sétatávolságban ) található egy 4 lakásos társasházban, délkeleti fekvésű, napfényes, 2012-ben generálisan felújították és folymatosan karbantartották, 200 nm-es, 16 nm-es terasszal, tágas nappalival, 5 további szobával, 2 fürdőszobával, új konyhabútorral, praktikus beépített szekrényekkel, egyedi borovi beltéri ajtókkal, klímával, risztóval, kamera rendszerrel, 100 nm-es kizárólagos használatú kerttel, garázzsal, fedett kocsibeállóval, tárolóval, eladó.

A lakás két fő szintje 80-80nm-es, a két fő lakószint mellett van még egy tetőtérben lévő 12 nm-es szoba, mely akár vendégnek akár a legnagyobb gyereknek ideális szeparált lakrésze lehet, valamint a lakás bejárati szintje pedig 15 nm-es, itt egy tágas fogadótér található beépített gardróbbal és borospince-tárolóval.
A lakás fenntartása, fogyasztása, rendkívül energiatakarékos, fűtése 5 éve cserélt Vaillant gázkazánnal történik.
Kiváló infrastruktúra, az ingatlan közvetlen környezetében pár perces séta távolságban 2 óvoda, bölcsőde, 2 általános iskola és egy gimnázium, a Rózsadomb Center bevásárló központ, orvosi rendelők és gyógyszertárak vannak.

Map
Show map
The building is located inside the marked area.
Realtor of the property: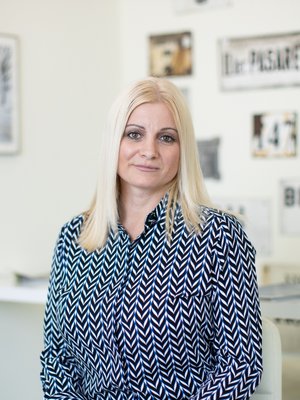 Tamás Mónika
0620-935 9911
TM@lagunaingatlan.hu
Contact
If you need more details or a recall, please fill out the following form, I will reach you as soon as possible.