Buda, II. Hárshegy, lakóparki 120 m² for rent apartman
---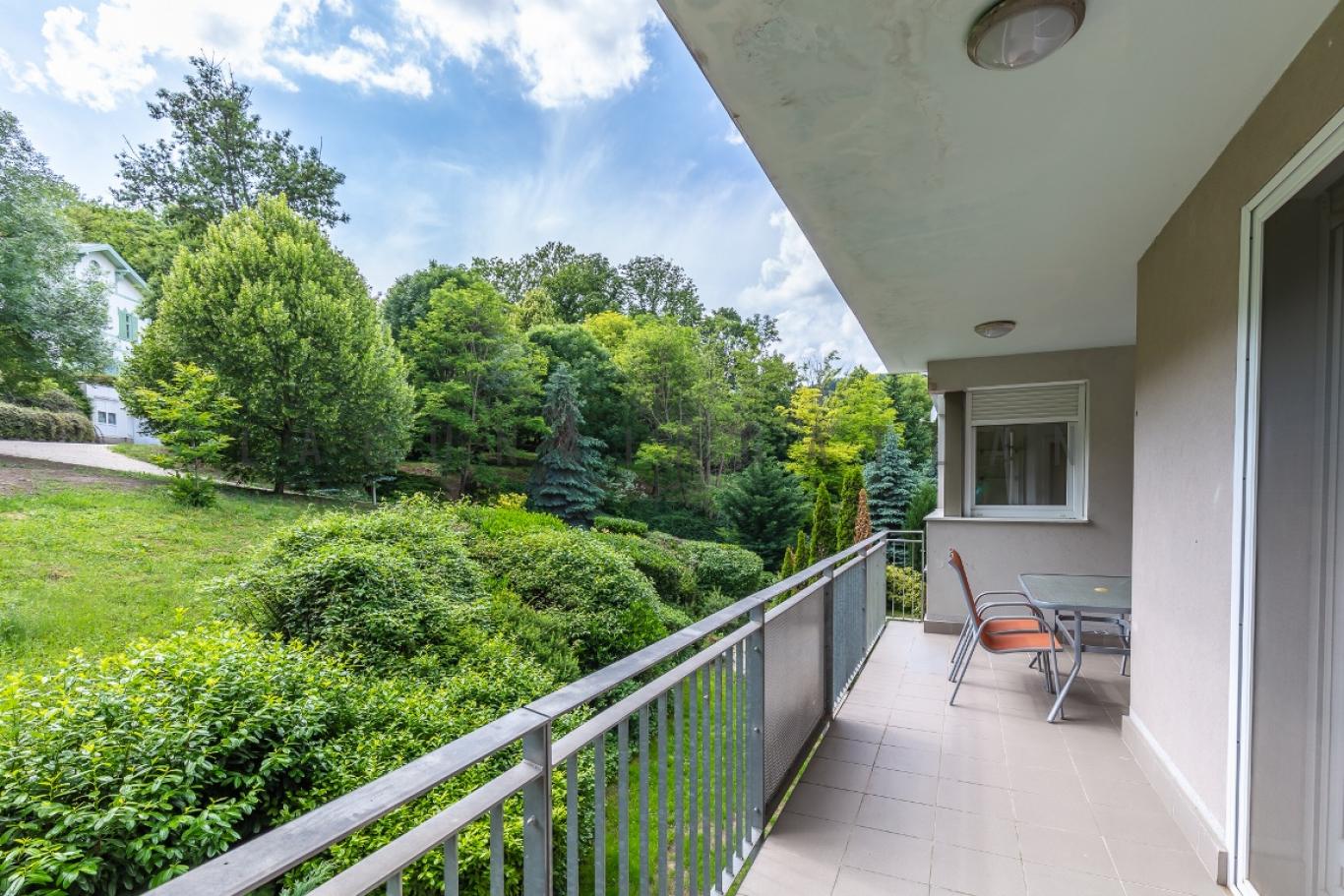 Details
Estate number:
6683
Settlement:
Budapest
Area:
II. Hárshegy
---
Type:
for rent
Property type:
apartman
Subtype:
newly
Gross living space:
120 m²
No. of living rooms:
1
No. of bedrooms:
3
---
Year built:
2003
Outer condition:
Újszerű
Interiror condition:
Újszerű
Balcony size:
31.0 m²
View:
kertre néző világos
Garden:
Lakópark
Heating:
kombicirkó
Hot water:
Kombicirkó
No. of bathrooms:
2
No. of floors:
1 sz
Parking:
teremgarázs 1
Floor:
I em.
Description
Buda II. Hárshegyi lakóparkban 120nm-es, 4 szobás, bútorozott lakás kiadó, garázzsal, tárolóval.

A kiadó lakás a Hársliget lakóparkban található, első emeleti, napfényes, tágas étkezős teraszkapcsolatos nappalival, szeparált konyhával, 3 hálószobával, 2 fürdőszobával, teraszokkal, bútorozottan, klímával, redőnyökkel, 1 teremgarázs hellyel, tárolóval.
A lakópark extra szolgáltatásai közé tartozik a közös használatú gyönyörűen parkosított kert játszótérrel, wellness részleggel, fitneszteremmel és szaunával, 24 órás portaszolgálat, heti kertészkedés, hótakarítás és a közös helyiségek rendszeres takarítása.
A lakópark közvetlen szomszédságában található a Külker Park, ahol teniszpályák, úszómedence, gyermekmedence és számos sportolási lehetőség áll rendelkezésre.

Bérleti díj: 2000 EUR/hó+rezsi
Közös költség: 90.000,- Ft/hó.
Rezsi átalány: 90.000,- Ft6hó.



II. district estate, easily accessible from Budakeszi street, Hársliget residential built in 2003 We are offering in a two-storey building, 1st floor 109m2 apartment for rent. The well-designed interior has a living room and three bedrooms with a beautiful green garden and a view of the forest. There are two bathrooms, two restrooms and a fully equipped kitchen. The apartment has 2 balconies and 1 terrace with a total of 40 m2, the apartment has a 6m2 cellar and 1 garage. The apartment is furnished and equipped, among other things, with window shutters, and one mosquito net per room, air conditioning, washing machine, dishwasher, internet, satellite receiver. The apartment is equipped with individual heating.
The extra amenities of the house include a communal use of beautifully landscaped garden with playground, wellness area with, fitness room and sauna, 24-hour reception, weekly gardener, snow cleaning and regular cleaning of common areas.
The residential park is a direct neighbor of the Külker Park, where tennis courts, swimming competition pool, children pool and numerous sports facilities are available.

Rental fee: 2000 EUR / month
Common cost, which includes all services of the residential park: 230 EUR / month
Utility cost: 230EUR / month
Two months deposit is required.

Map
Show map
The building is located inside the marked area.
---
Similar estates
Realtor of the property: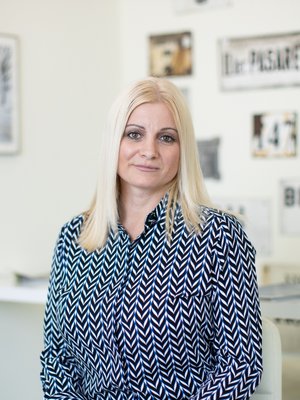 Tamás Mónika
0620-935 9911
TM@lagunaingatlan.hu
Contact
If you need more details or a recall, please fill out the following form, I will reach you as soon as possible.